Restaurants and Bars
HEALTHFUL DINING IN DOWNTOWN CHICAGO
Tempt your taste buds and enhance your well-being during your downtown visit, with the excellent dining options at The Westin Chicago River North. Our global partnership with SuperFoodsRx™ offers guests foods rich in antioxidants that taste great and work to revitalize your body. As a part of our Westin Well-Being Movement, Westin teamed up with SuperChefs, a group of doctors, dentists, dieticians, chefs, and other experts dedicated to educating kids on the importance and the fun of eating smart, to create The Westin Eat Well Menu for Kids. The extensive new menu includes eight signature dishes created and tested by kids, receiving a stamp of approval from notoriously finicky eaters.
Enjoy a creatively crafted meal at 320 Restaurant & Bar, sample fresh seafood at Kamehachi Sushi Bar, or visit the new 320 RiverBar, which boasts breathtaking views of the Chicago River.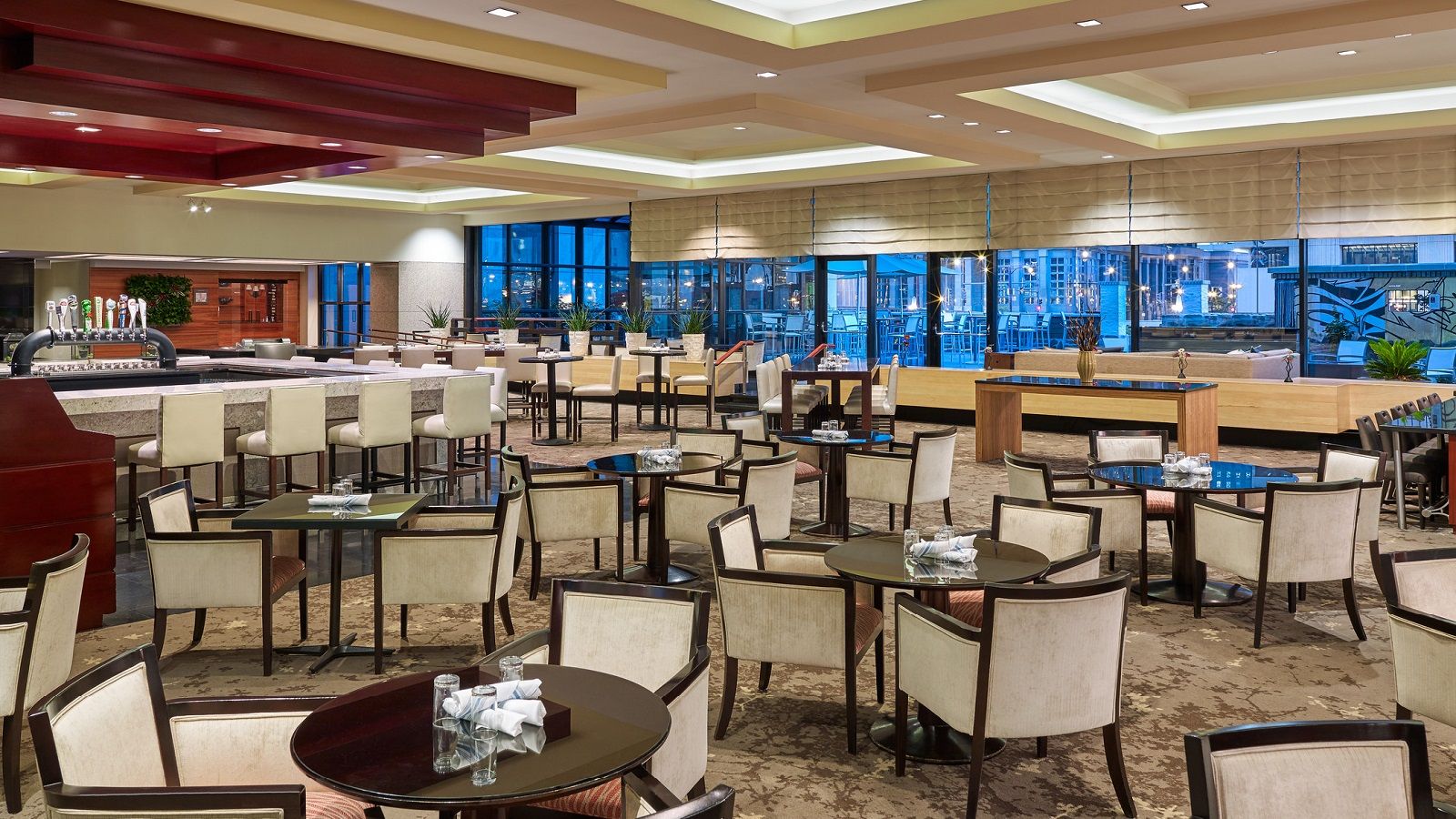 320 Restaurant & Bar
320 Restaurant & Bar provides the ideal place to gather, mingle and unwind here in the heart of downtown Chicago. 320's unique atmosphere offers both the energy of the city and an air of relaxation. Meet friends for cocktails before a night on the town or relax over a dinner of expertly prepared sushi. An extensive wine list, local craft beers, mixologist inspired cocktails and a full array of fine spirits will lure you to the restaurant's warm wood bar and cozy tables night after night.

Hours: Monday-Friday Breakfast 6:30-11AM | Lunch 11AM-4:30PM | Dinner 4:30-11PM; Saturday & Sunday Breakfast 7AM-12PM | Lunch 12-4:30PM | Dinner 4:30-11PM
Reservations: (312) 744-1900, ext. 5018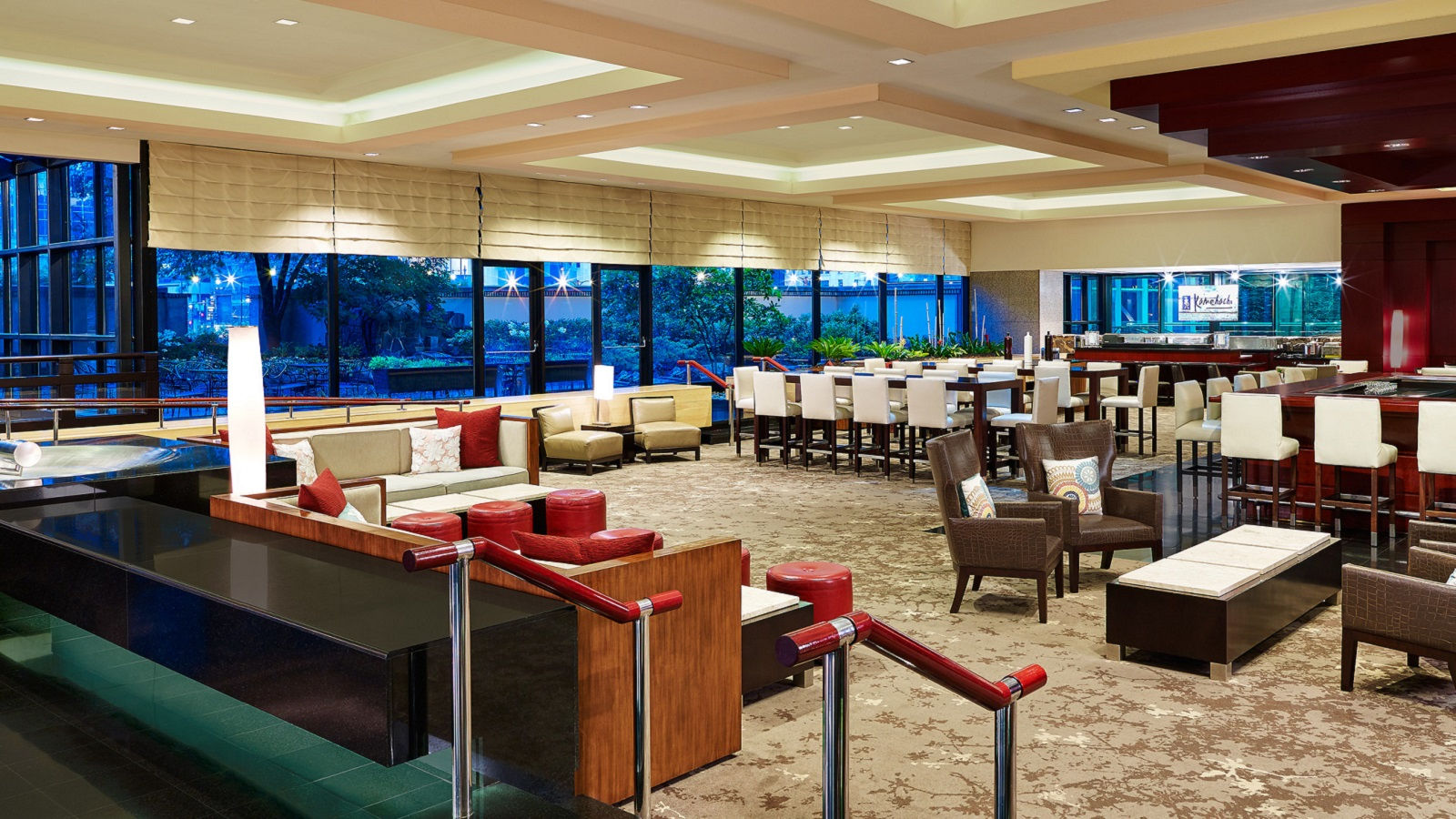 Kamehachi Sushi Bar
"Before it was a trend, it was an art." This iconic six-seat sushi bar has been providing fine Japanese cuisine to guests and Chicago residents for over 40 years. Throughout the decades of change, Kamehachi has endured and grown, without compromising our standards of excellence and quality. Both beginners and connoisseurs of Japanese fare can enjoy a variety of nigiri, maki (rolls), and culinary entrees that are sure to satisfy the most discriminating palates.
Every day, Kamehachi purchases and receives only the highest grade of fresh fish and seafood. Our restaurant staff uses these ingredients to create award-winning tastes, earning us the title of "best sushi in Chicago" in various reviews.
Hours: Monday-Saturday 11AM-2PM, 4PM-10PM; Sunday 4PM-9PM
Reservations: (312) 744-1900 ext. 35
Menu
320 RiverBar (NOW OPEN!)
The new 320 RiverBar sits along Chicago's scenic Riverwalk, and features cocktails and light bites, complemented by gorgeous river views. Discover a fresh take on your summer escape at this vibrant downtown bar!
Breakfast
6:30 AM Monday – Friday
7:00 AM Saturday and Sunday
Lunch & Dinner (Daily)
11:00 AM -11:00 PM
Bar (Daily)
11:00 AM - Close
MEET OUR CHEF: Chris Rolewicz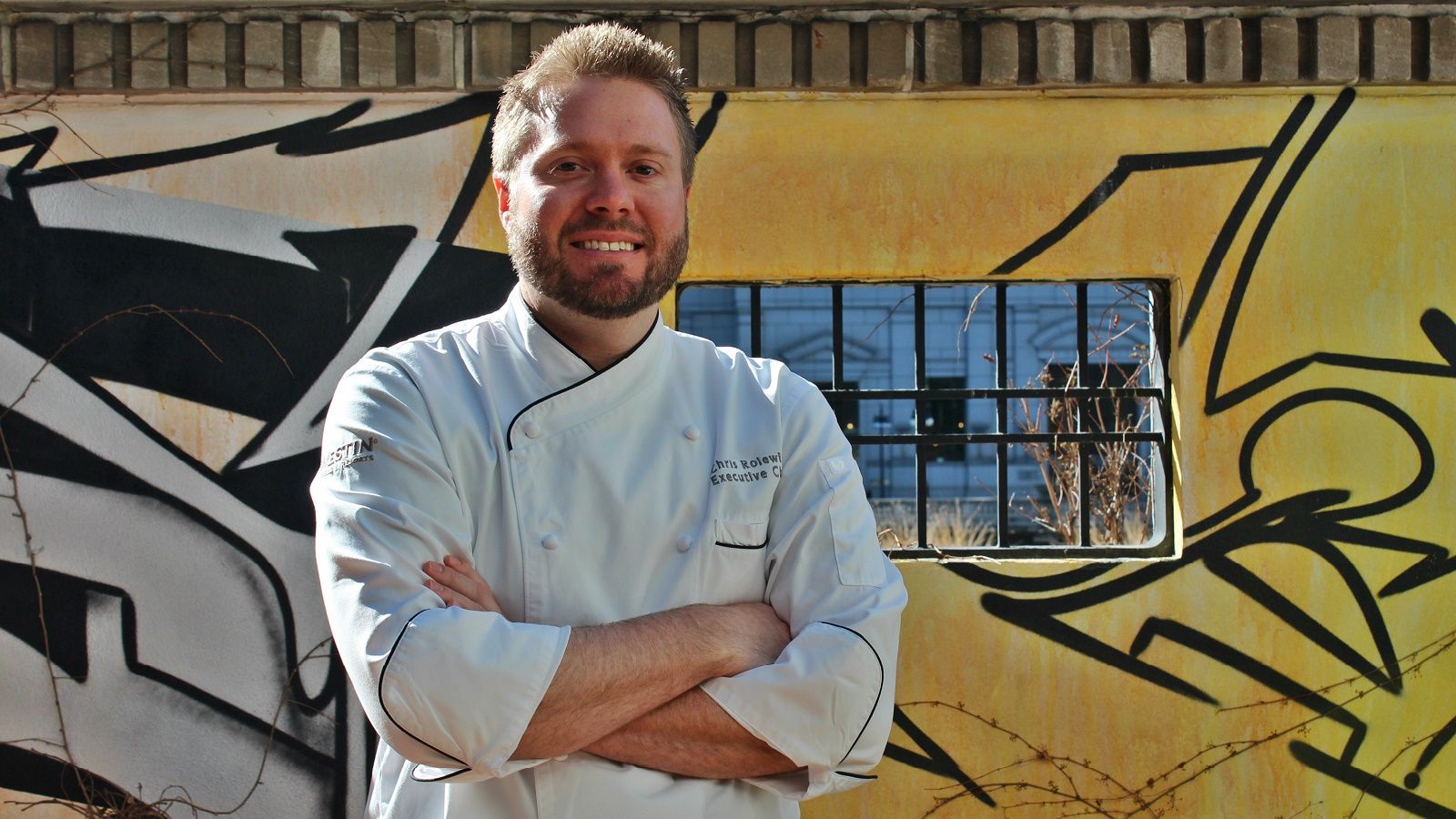 Spending most of his childhood in South Florida, Chris Rolewicz developed an early appreciation for fresh seafood and tropical fruits. Chris was also inspired to cook by some of his earliest memories in the kitchen like helping his grandmother roll out pie dough and using strawberries right from the garden.

Chris moved to Chicago to attend The Cooking and Hospitality Institute of Chicago Le Cordon Bleu. He began at Molive Restaurant in The Whitehall Hotel and then We Restaurant in The W City Center. Chris then took a Sous Chef position at The Westin Michigan Avenue where he oversaw banquets and developed his leadership skills. With the desire to move to the west coast, Chris took an Executive Sous Chef position at The Westin Bellevue in the Seattle area. Here he was able to use the Cypress Lounge & Wine Bar as a creative vessel to do farm to table wine dinners that were partnered with local wineries and farmers, as well as run a seasonal & sustainable menu daily. During this time, Cypress Lounge & Wine Bar was named "best hotel bar" by Seattle Magazine.

Chris' success led him to be the Executive Chef at The Westin Chicago River North where he has the pleasure of leading a very talented and passionate team. Chris takes great pride in inspiring others to elevate and in turn, they inspire him. Chris' culinary style is mostly rooted in the Midwest but is also reflective of his experiences in the Pacific Northwest and South Florida. At The Westin Chicago River North and 320, the menus are a perfect balance where the idea is that every sense is stimulated for every dish. Chris has a passion for seasonal cooking, sustainability, and urban gardening. His philosophy is simple, "cook what you love, and never stop learning."