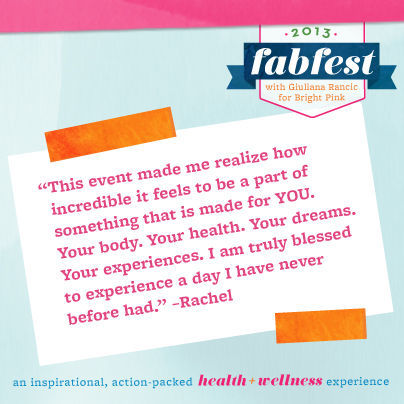 Situated on the Chicago River, The Westin River North Chicago is proud to announce our partnership with Bright Pink, the only national non-profit focused on the prevention and early detection of breast and ovarian cancer in young women while also providing support and a sense of community to those at high risk for these diseases. Join Bright Pink and Giuliana Rancic as they host FabFest 2013 on Sunday, September 29, 2013 at The Westin Chicago River North to:
Experience a day of fitness, wellness and fabulousness
Commit to a bright lifestyle
Raise funds to fuel Bright Pink's
life-saving mission
For more details or to become a fundraiser, visit www.2013FabFest.org.
We look forward to seeing you there!